Hello and good morning!  Fall is right around the corner, which to me means blankets, cozy nooks, and coffee.  Perfect setting to binge read until my eyes dry up.  And even though my TBR shelves are full to bursting, there are so many books coming out that I just need to have them in my life.  I don't normally pre-order books, but the ones I have listed below are the few that I absolutely have to pre-order them so I don't accidentally forget their release dates.
Escaping From Houdini by Kerri Maniscalco.  This is the third book in her Stalking Jack the Ripper series and is coming out September 18 2018.  Audrey Rose and Thomas are on an ocean liner to America when suddenly the passengers are one by one gruesomely murdered.  Again it is up to them to track down the murderer before it's too late.  From the synopsis on Amazon, this promises to be more bloodier than the previous books and I am so looking forward to it.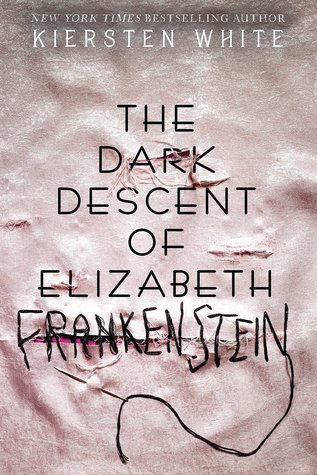 The Dark Descent of Elizabeth Frankenstein by Kiersten White and this one is coming out September 24, 2018.  In this we follow Elizabeth Frankenstein as she tries to survive Victor Frankensteins' anger and mood swings as he becomes steadily more violent.  Again, this is another dark novel and I am freaking out.  I loved the original Frankestein by Mary Shelley.  I'm hoping this is going to take that classic to the next level.
The Lady's Guide to Petticoats and Piracy  by Mackenzie Lee is coming out October 2, 2018.  Felicity Montague wants to meet a doctor that she idolizes and knows that if she can meet him, he could change her life for the better.  She meets a mysterious woman who's willing to pay for her trip to meet him.  Together they embark on a quest that takes them to places like Germany and Zurich.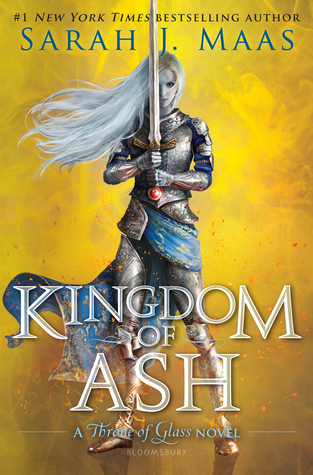 Kingdom of Ash by Sarah J. Maas is coming out October 23, 2018.  This is the final book in the Throne of Glass series.  I haven't looked up this book as I am still currently reading and trying to catch up with the series and I don't want to spoil myself.  Most of you've read this series and can guess or know what mind-blowing phenomenon Sarah J. Maas has in store for us in this epic finale.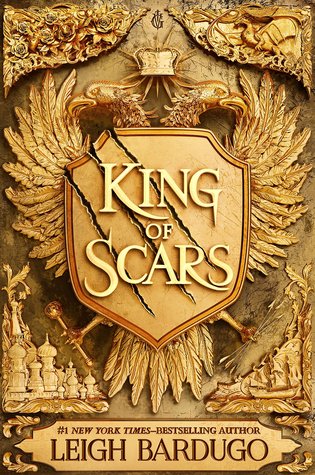 King of Scars by Leigh Bardugo will be released January 29, 2019.  This book dives into the Grishaverse that Leigh Bardugo is so well-known for.  I believe this is a duology.  The synopsis on Amazon made it look like there was going to be some kind of war.  I am ashamed to say that I have not read anything by Leigh Bardugo (except The Language of Thorns which doesn't count as it's a collection of fairy tales).
The Wicked King by Holly Black will be coming out January 8, 2019.  After the events in The Cruel Prince, Jude must keep her brother safe and try to keep Cardan in check as she navigates the political world in the Faerie realm.  Unpopular opinion, but I was not a fan of The Cruel Prince.  The characters (exception of Cardan who was an ass which made him unlikeable) were flat and I didn't care for them.  I'm looking forward to this sequel because I have my fingers crossed that Holly Black will make me a fan yet.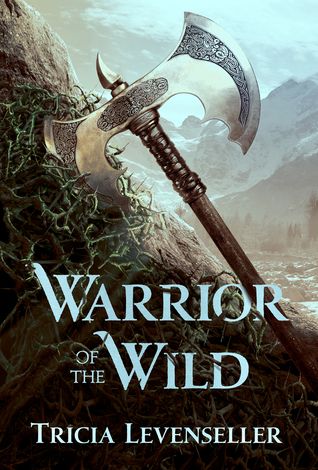 Warrior of the Wild by Tricia Levenseller will be released February 26, 2019.  This is going to be a viking-inspired standalone and follows the Chief's daughter as she tries to rid her village of a bothersome diety.  I love Tricia's writing and story-telling in Daughter of the Pirate King, and again in Daughter of the Siren Queen.
Devil's Daughter: The Ravenels Meet the Wallflowers by Lisa Kleypas will be released February 26, 2019.  We meet St. Vincent's daughter!  Seriously, anything by Lisa Kleypas, and anything that sheds light on Lord St. Vincent, I need to have in my life. This book is combining two of my favorite romance series of all time.  And it's going to be epic!
Finale: A Caraval Novel by Stephanie Garber is being released May 7, 2019.  This is the third and final book in the Caraval trilogy.  Be prepared to follow Tella and Scarlet back into the world of Caraval one last time!
Be sure to check them out and add them to your TBR list!  If you have any suggestions/recommendations for me let me know in the comments!  This is how I find books that I may not stumble upon myself!
Until next time………..