Hello and good morning!
I am actually kind of proud of myself and the restraint I showed with buying books this month.  This is going to be a very short post, as I only have three books to share for this haul.  Seriously, that's never happened before.
First up is a book that I have been anticipating forever it seems, and that is Escaping From Houdini by Kerri Maniscalco.  The third book in the Stalking Jack the Ripper series, we are following Audrey and Thomas aboard a luxury ship on its way to America.  While aboard, their fellow passengers are massacred one by one, their deaths becoming more gruesome and horrifying.  With no way off the ship, they must find and stop the killer before they reach their bloody finale.  I have been a fan of this series from the first chapter of the first book and I am dying to dive in to this book.  Definitely going to be on my TBR for October.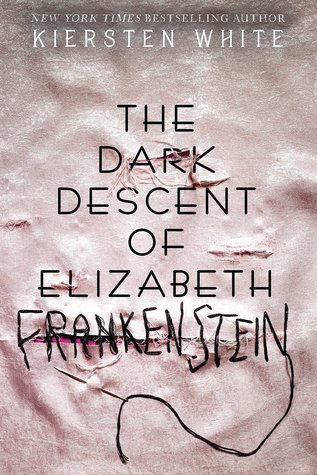 Next is The Dark Descent of Elizabeth Frankenstein by Kiersten White.  Kiersten is the author of the Now I Rise series, which I am guilty of owning but never reading.  That being said, I was drawn to this book since it follows Elizabeth Frankenstein as she deals with the horrible Victor and his moods and the effect is has on her.  I was a huge fan of Mary Shelley's Frankenstein so I am excited to dive into this story and see it from a different angle.
My last book that I got for the month was actually a present from my husband.  Bound for Sin by Tess Lesue, this is the second Frontiers of the Heart novel.  As I am writing a contemporary romance for this year's NaNoWriMo, I'm hoping reading this will give me motivation.  And I mean that cover is so swoon worthy!
That is all for this haul!  Thanks for reading and until next time……………